FREE SHIPPING | USA & CANADA
Regular price
$859.00 USD
Regular price
$1,200.00 USD
Sale price
$859.00 USD
Unit price
per
Sale
Sold out
 - The Amara is Kankay's bigger cousin.
   Same spirit, larger experiences -
Description
An Argentine-style grill, beautifully handcrafted, the Amara provides a unique cooking experience in a traditional argentine setting. Designed to be used in gardens, and anywhere outdoors.
What's in the Box

Iron Stocker (1)
Iron Rack (1)
Griddle (1)
Cutting Board (1)
Adjustable Legs (4)
With a detachable structure, it's easy to dismount and store safely while not in use.
The iron stoker has a door to facilitate the handling of the fathoms.
Benefits Stainless steel 
Corrosion resistance. All stainless steels have a high resistance to corrosion. 
High and low temperature resistance.
Strength. 
Aesthetic appeal
Hygienic properties. 
Life cycle characteristics.
Materials

The grill is made of Stainless Steel 3,3 mm / 0.13'
Free Shipping

After purchase, the product will be shipped from Argentina within 2 business days.
Please allow up to 14 business days from the purchase date for delivery.

 * If your shipping address is outside the USA, additional customs fees may apply
Dimensions

Lenght: 29.1" / 74 cm
Width:7.7" / 45 cm
Height:35.8" / 91 cm
Weight:37 kg / 81.5 lbs
Capacity: 20 People
Height can be adjusted to use as a warming stove letting you enjoy the product all year round.

Care Instructions

"It is fundamental step when cooking for the first time, but is not complicated at all.
You can use oil or animal fat.
After heating the grill/ iron, apply a thin layer of oil and spread it evenly throughout the cooking surface. Let it burn for a while until you notice the material changes its color and finish.
Cleaning: To clean your Kankay after each use, use the same oil amd scrub any remains from previous cookings."
View full details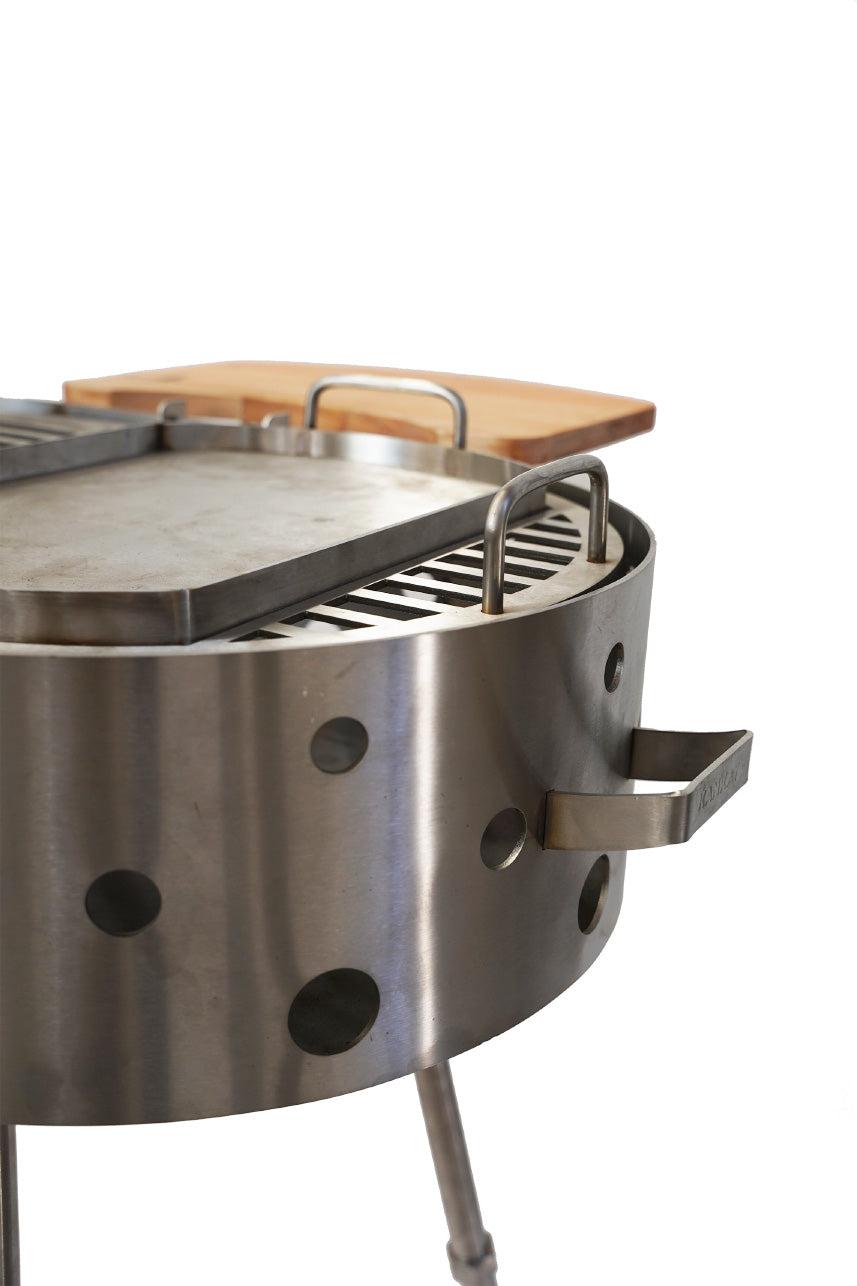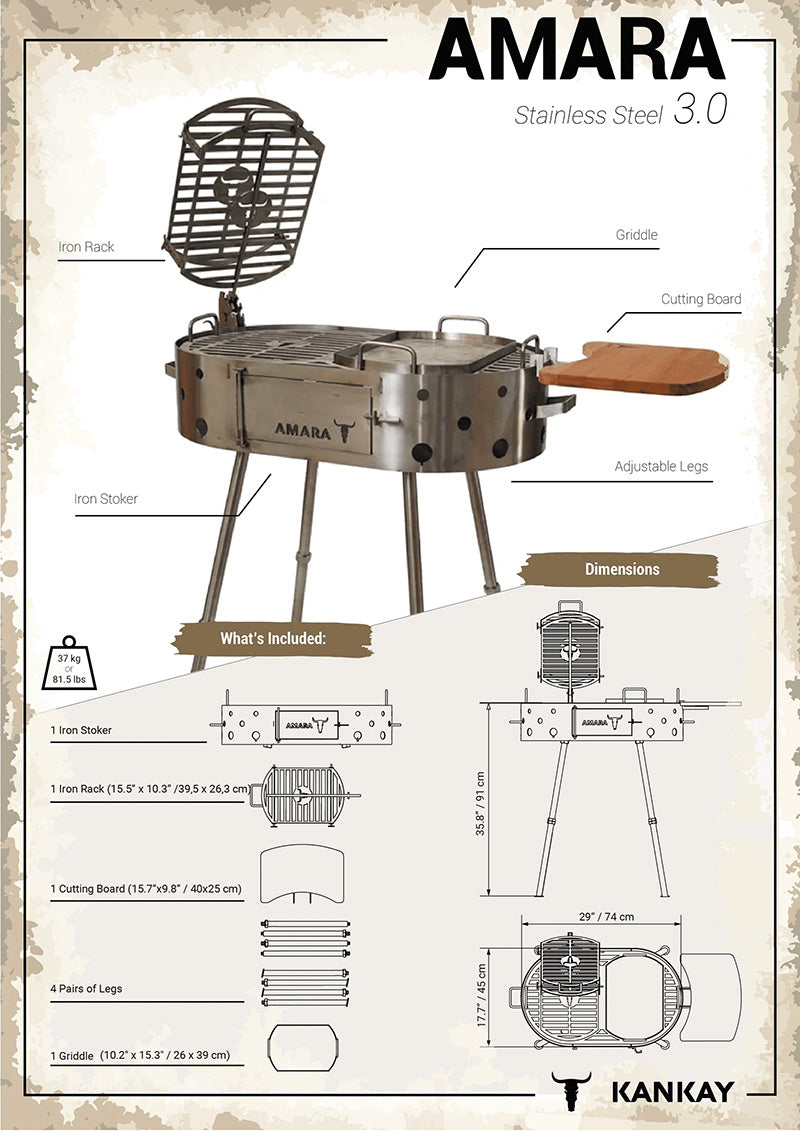 Outstanding product!!!
Out of the world this product!!! Great product if you live near the ocean and the costumer service was incredible as well. Excited to keep cooking with it!
Free Shipping | USA and Canada.

Rest of the world please contact our sales executive