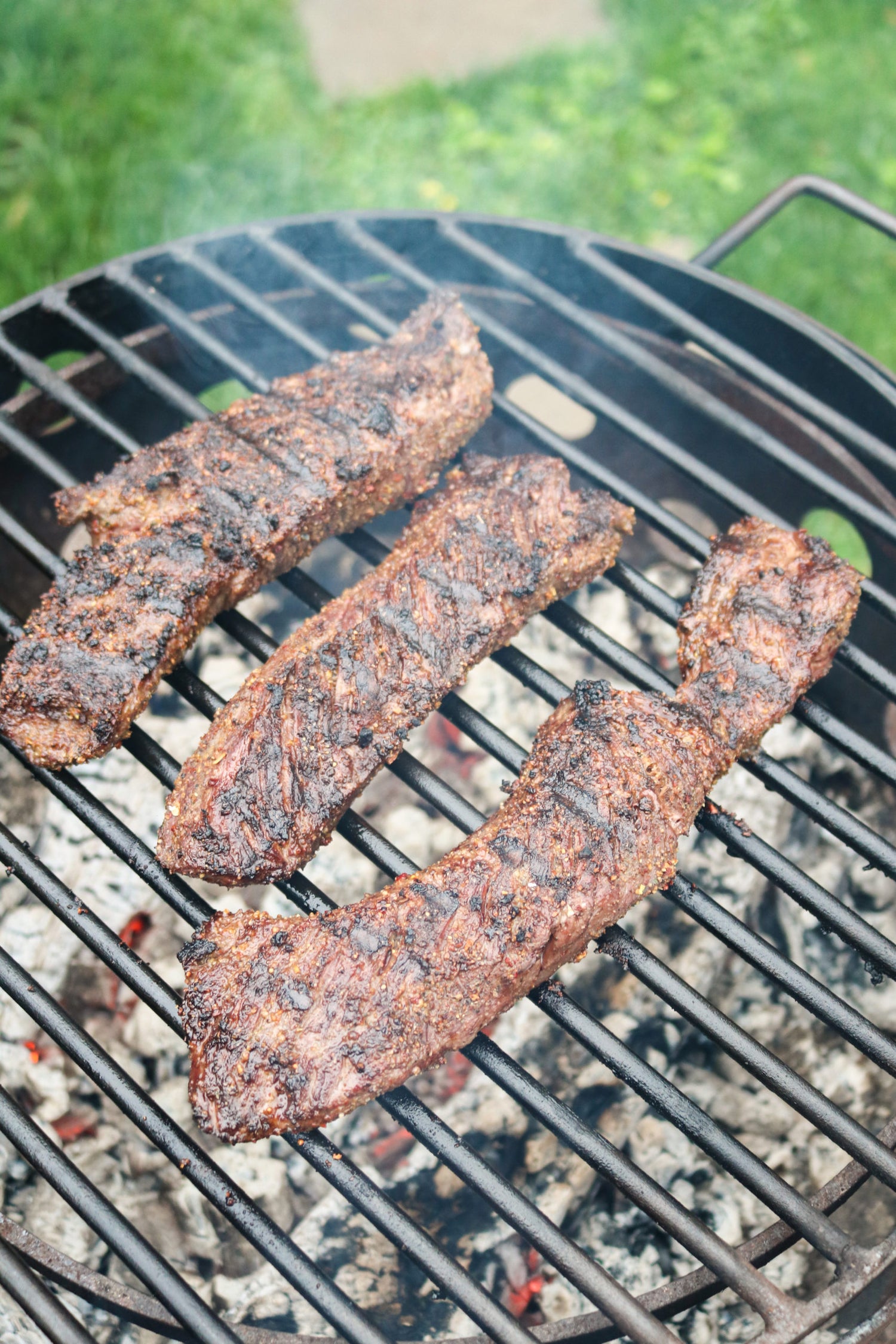 Ingredients
Steak:
2-3 Hanger Steaks or Flank Steaks
1.5 tbsp of Gaucho Steakhouse ground
1.5 tsp of Canola Oil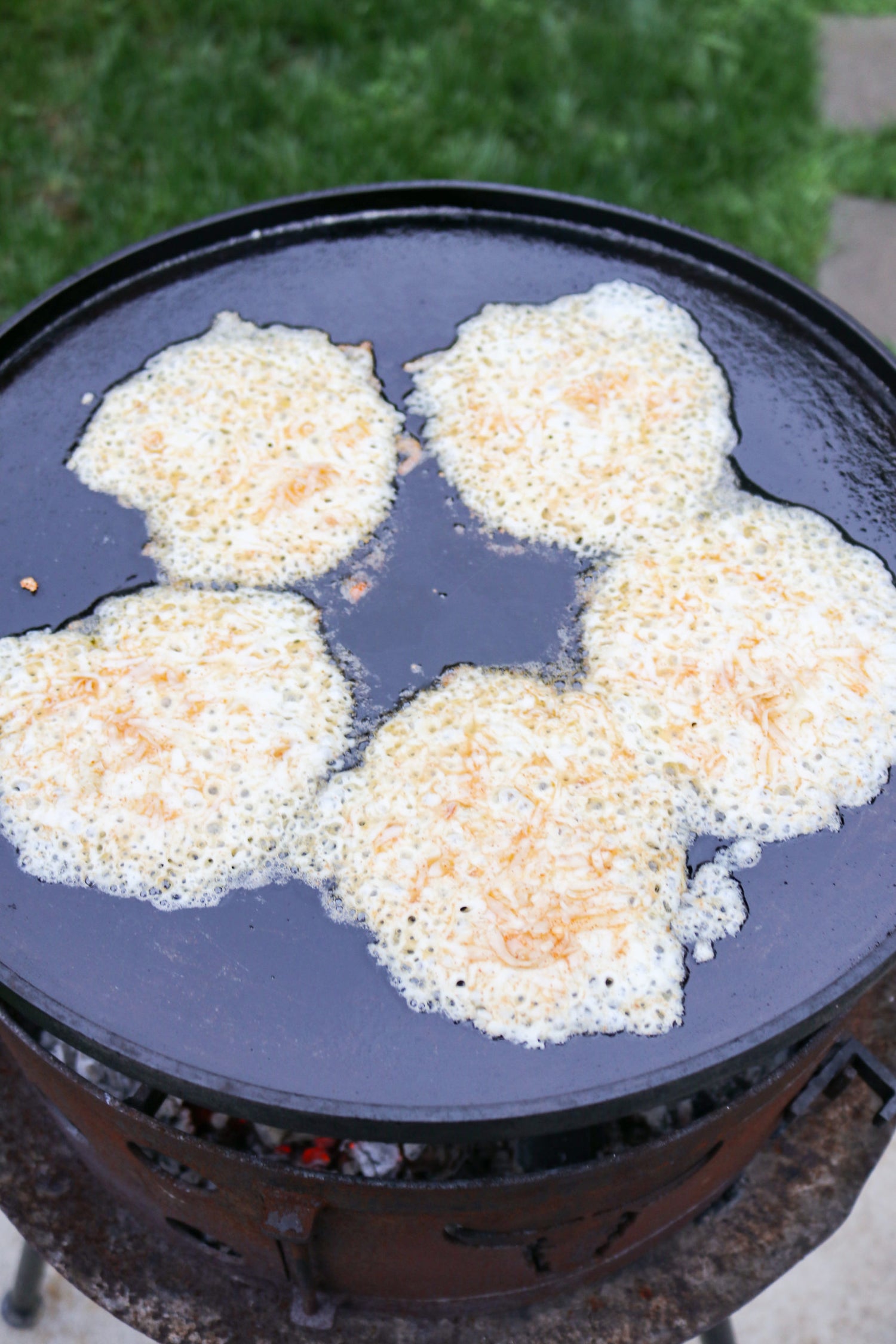 Taco Filling:
3 cups of Monterey Jack Cheese shredded
2 tsp of Chile Con Limon
½ of a Red Onion sliced
2.5 tbsp of Cilantro chopped
2-3 tbsp of Sour Cream
2-3 tbsp of Salsa Verde
2-3 Limes juiced
Instructions
1.In a blender, add the your favorite steak seasoning. Blend until smooth. Lather your hanger steaks in oil then season thoroughly. Set aside until ready to cook. In a bowl, mix the monterey jack cheese and the chile con limon.
2. Preheat your grill to high heat for direct grilling (around 400F).
3.Add your steaks to the grill and cook for about 4 minutes per side or until they are 125F internal. When done, pull the steaks off and rest for 5 minutes. When ready, slice the steaks against the grain and set aside.
4.Preheat a skillet/plancha to medium high heat (about 375F). Add a little oil to the skillet, grab a handful of cheese and place on to the skillet. Pat the cheese down a little to flatten and repeat adding cheese to the skillet for your desired amount of taco shells. Cook the shells until they begin to caramelize on the bottom (about 2-3 minutes). Flip the cheese shells over and continue cooking for another 1-2 minutes.
5.Top each taco with steak, red onion, sour cream, salsa verde and chopped cilantro. Pull off the heat, serve and enjoy!
RECIPE BY @OVERTHEFIRECOOKING